Exotic Pet Care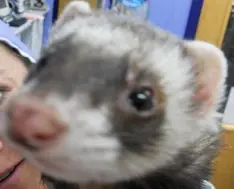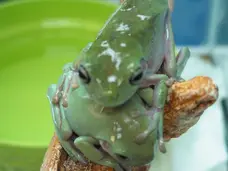 Arbor Ridge Pet Clinic not only cares for your dogs and cats, but also your exotic pets as well. Our state of the art and compassionate care extends to amphibians, birds (avians), ferrets, fish, hedgehogs, rabbits, reptiles, rodents, sugar gliders and more. The doctors at our hospital believe that every pet deserves the same state of the art care. This is why our hospital has dedicated itself to helping owner care for all of there pets, so that they can enjoy a long and healthy life for as long as possible.
The Arbor Ridge Pet Clinic offers dentistry care for ferrets, rabbits and rodents. From simple teeth floating to anesthesia and more invasive dental procedures our clinic can provide the services your pet needs.
From soft tissue surgery such as spays and neuters on rabbits, rodents, hedgehogs, and sugar gliders, to more advanced proceedures like mass removals, exploratory surgery, foreign body surgery, adrenalectomy, and ovariosalpingectomy (a spay for a reptile), the Arbor Ridge Pet Clinic is there for you and your pet in their time of need.
Advanced diagnostics like bloodwork, fecal, urinalysis, ultrasonography, endoscopy and radiographs (x-rays), no problem the arbor ridge pet clinic is ready and willing to provide such care with compassion and competence.
Long term disease managment such as kidney failure, liver disease or cancer, the Arbor Ridge Pet Clinic is there to make your pet's quality of life be there for as long as possible.
The Arbor Ridge Pet Clinic is a full service hospital, please feel free to contact us today.